Google Search

Search (Google!!)
Search Amazon.com
Home
E12
E24
E28
E30
E34
E36
Z3
E39
E46
X5/E53
ALL
Ron Stygar
Carl Buckland
Dale Beuning
Forums
Help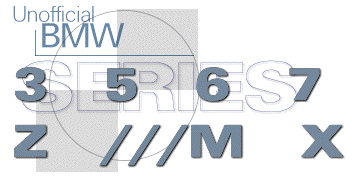 ---
---
From 318ti-compact-list_at_lists.geejeffery.com Wed Mar 5 16:27:15 1997
with SMTP (Apple Internet Mail Server 1.1.1); Wed, 5 Mar 1997 19:31:03 -0500
id QAA09815; Wed, 5 Mar 1997 16:22:30 -0800
id AA15766; Wed, 5 Mar 1997 19:19:27 -0500
Date: Wed, 5 Mar 1997 19:19:27 -0500
From: Ryan Neve <ryann_at_vicsol1.vecint.com>
To: 318ti-compact-list_at_lists.geejeffery.com
Subject: <MISC> Driver's school at Roebling Road in my 318ti

This last weekend was spent at First Coast's Roebling Road Driver's School Club Race. I have lots of things to mention, so this is a long post.
Note that some opinions and observations are based on second hand information, and may not be completely accurate. There may also be some good grammar and spelling, but I doubt it. Please correct any fallacies if you can, but flame me privately if you must.
Cars How well were ti's represented? Pretty well, there were 4 out of (my guess) about 110+ cars. Mine: '95 318tiS with Dinan Chip, K&N Air filter 225/50-16 Dunlop SP8000 on MSW type 45 wheels. The fast one: 330ti (M3 engine) with an ERT Supercharger. This car was featured in an Engine swap article about a year ago in the Rondel. The owner is an engine builder, and said the conversion was pretty easy (if not cheap) we talked about how to get lots more power in a ti and his opinion was to forget turbo's, and superchargers. An almost stock 2.5 liter is the best option. A T.C. Klein 318ti Club Sport. This car was here for the Club race, I was impressed by the roll bar which seemed to be high quality, and something I could live with on a daily basis. I'm going to look at the numbers tonight and see if a bar/harness is in the budget. The Grass Roots Motorsports 318ti project car. Also here for the club race, my instructor was with GRM so I got to take lots of hot laps in this car as a passenger, and talk about the modifications in detail. More on that later...
Cool (non ti) BMW's
Lots of M3s, both types. A very nice M5 ('91), A 2002 with an M3 evolutionII engine (built by the owner of the 330ti), two Turbo M3s from Active Autowerkes (sp?), and a very fast race prepared 535is. Also a beautiful slate blue E28 european M5.
Cool Non-BMWs:
Lots of non-street legal p-cars, at least one of which has a bad additude, an NSX, some RX-7s of various vintages, and old Alfa ('50s?) roadster.
Some stuff I learned:
Getting more power from your ti:
Aside from an engine swap, I learned a few things. GRM tested 3 different brands of exhausts on a dyno. two resulted in HP losses, and one (B&B i think) resulted in a 7/10ths HP gain. The car had OBDII so was not chipped. The technique which gained them the most was changing the cam timing. This got them 7hp, and is something I plan on investigating further. Bottom line is, the best thing you can invest in is yourself! For $4000 you can put a supercharger on your car, but for $2000 you can go to 10 driver's schools, and be much faster with a less powerful car. Brakes:
None of the tis had any brake modifications. My brakes are feeling strange, sort of a scraping feeling, which I need to check out. I'm looking into how hard it would be to put vented front rotors on the car (not drilled). Tires:
I was very impressed with my Dunlop SP8000's, lots of stick, no surprises, not too melted. I think I will start the next school with these tires, and then put on the R1's. It barely needs mentioning that I am again convinced I have a GREAT car.
Safety Equipment:
This is where I plan on spending some money. Gloves (my hands get slippery) and Roll bar. Just in case and to hold a 5 pt harnesses. Too much energy is spent keeping myself wedged in the seats. I also thing that a harness w/o a roll bar is dangerous. A roll bar may be used to mount a fire extinguisher, and fires can start in unexpected ways.... The T.C. Klein roll bar requires no cutting of carpet or seats, needs only 16 holes (4 per mount), and has a removable cross piece. It seems as subtle as a roll bar can be, and if I tinted my windows, no one would ever see it. (Anyone with experience in getting windows tinted which didn't turn purple?).
The school:
My compliments to the First Coast chapter on a well run school and club race. There were a few complaints about instructors, although mine was great (a ti driver). My only complaints were that there were too many cars on the track, which led to lots of trains, and there should be a rule that when signaling a faster car to pass, your foot must be off the gas. Several times, a car with twice the HP would signal ne to pass, only to accelerate away! Of course I would soon catch up, and the next time we were on the straight they would usually slow down (as I was furiously flashing my lights, and they were being given the faster car flag by the course workers). This may be an ego thing, fast (expensive) cars don't like to be passed by ti's, and I get a bit of a kick out of it, although not enough to lead me to drive beyond my limits. I was signed off in the intermediate group, and I now fell like I have a good sense of my car's limits. The Roebling Road course seems to be pretty easy on cars, with only one hard braking area. I only used 3rd and 4th, with 4 shifts per lap.
The Crashes:
There was much more bent sheet metal than I expected. This was in part due (In my very uneducated opinion) to the soft and sandy off track conditions. The first car to leave its wheels was a TurboM3. The instructor had requested the student turn down the boost, but the student turned it back up later. The car spun on some sand, went off track, and up on its side. The car was driveable, but there was extensive damage to the Pass. side. Not to mention an interior full of sand. Late Saturday, a Club race Race M3 landed hard on it's roof. The driver was OK, the roll bar did it's job, but the car (a daily driver?) looked totaled. During the Club race, the GRM 318ti oversteered off of turn 7 and made minor contact with a tire wall (nothing serious). The Grass under the car then caught fire because of the Red-Hot Catalyst. The bottom and sides of the car were scorched, and the race was black-flagged. The damage looked worse than it was, and seemed to be mostly cosmetic. Late Sunday a car in the Beginner group, and E30 325, flipped several times. It was unclear how it happened, but I did hear that the driver's helmet came off in the crash. The instructor walked away, but the driver cut his ear, and had his neck stabilized. The car was a mess, with not a window or reasonably straight panel left. that the injuries seemed to be minor is proof of the car's strong body. I still think driver's schools are safe but addictive. I do think there needs to be more awareness of when a driver is reaching his/her limits (none of the women had any problems). But self-awareness is the most important factor.
Next school, Road Atlanta, last weekend in March.
Ryan Neve - '95 Alaska Blue 318tiS - Atlanta
Unofficial Homepages: [Home] [E12] [E24] [E28] [E30] [E34] [E36] [Z3] [E39] [E46] [X5/E53] [ALL] [ Help ]