Google Search

Search (Google!!)
Search Amazon.com
Home
E12
E24
E28
E30
E34
E36
Z3
E39
E46
X5/E53
ALL
Ron Stygar
Carl Buckland
Dale Beuning
Forums
Help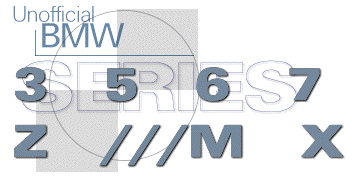 ---
---
From digest.v6.n598 Tue Apr 29 15:14:18 1997
From: dstevenson_at_batterymarch.com (dstevenson)
Date: Tue, 29 Apr 1997 13:41:29 -0400
Subject: Price for one lap of Nurburgring

Hi

     James direction's to the Ring were good, but the price per lap is way 
     off. Maybe the 50 or 75 DM is what they charge company's like Porsche 
     to test there, But or a public lapping day (which is not every day) 
     the price per lap is 10 DM. It was 7 DM when I was there is 1993, and 
     it was 10 DM in 1996. You can purchase your tickets right at the 
     beginning of the circuit like some kind of Bizarre carnival ride.
     
     Good luck to all the BMWCCA Bimmer pilot's who are headed to the 3 day 
     school at the Nurburgring this June, I wish I were joining you. Keep 
     your wheels straight coming over the Flugplatz.
     
     Don Stevenson
     BMWCCA Boston (Nurburgring class of 1993, 1996)


     >From: "James A. Ruffner" <jar7u_at_avery.med.virginia.edu>
     >Date: Sun, 27 Apr 1997 20:39:09 -0400 (EDT)
     >Subject: Re: Route to Nurburgring:


     > When I was there, the fee was 50 DM for inner lap, and 75 for
     >the full lap.  There were rules as to how the car was equipped, and 
     >the
     >driver's skills.
     >The drive is quite beautiful.
     
     >Cheers, Jim R.

Unofficial Homepages: [Home] [E12] [E24] [E28] [E30] [E34] [E36] [Z3] [E39] [E46] [X5/E53] [ALL] [ Help ]