Home
E12
E24
E28
E30
E34
E36
Z3
E39
E46
X5/E53
ALL
Ron Stygar
Carl Buckland
Dale Beuning
Forums
Help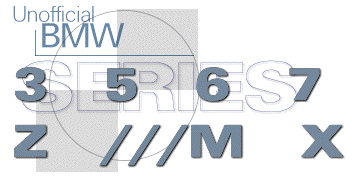 ---
From: RonStygar_at_aol.com
Date: Jan 1998
Subject: <E36><E36/5><E38> Lets Jack it Up, My New Jackstand Adapter

As posted earlier last year, I designed an interface between my car's (E36) disc shaped (hockey puck like) lifting points and my U-shaped Sears jackstands. The interface bolts to my jackstand so I can remove it, and continue to use the stand as before. The Sears stands are no longer available.

The following is the new idea.
---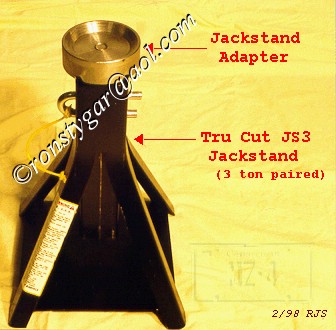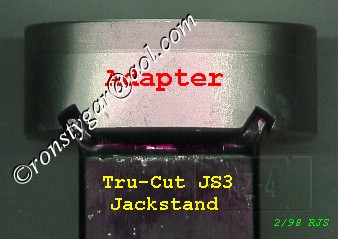 ---
Pay particular attention to the following words, in respect to SAFETY. Based on a desire for a shorter stand, and some outside interest, I've been looking for a replacement stand. I finally found a economical jackstand that I can easily add my adapter to, with some modifications to the original design.
---
---
The stand is a four leg 3 ton / PAIRED double pin unit with an 8 1/2 inch footprint made by Tru-Cut (An American company). They sell for $18.99 per pair at PepBoys and other places through out the United States. They are not a Lincoln quality stand, but neither is the price. Connect to their website: Tru-Cut Automotive: Catalog.
---
---
Be advised that Tru-Cut states that ANY MODIFICATION to there stand voids there liability. I designed the cupped adapter to increase the safety factor for my E36's. The Tru-Cut stand has a 1/2 inch hole sort of centered (offset 0.030 in the length dimension) in the support area, which required another machining operation to accommodate this offset. Its 8 3/4 inch square footprint will allow the use of Steve D's jackplate adapter without getting in the way of your floor jack. I use Steve D's jackplate when I want to get one wheel off the ground and on a jackstand.
---
Ultimate jackplate photo: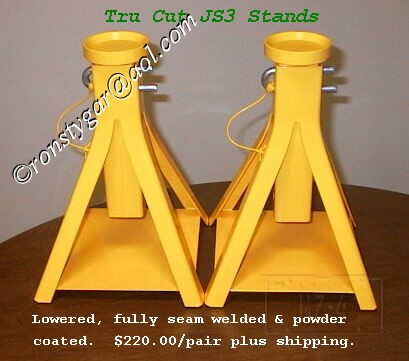 ---
Its just easier than going underneath and jacking up the front or back and placing it on two stands. Be advised that the manufacturers of jackstands I looked at, require that they only be used in PAIRS. Steve D's jackplate was not meant to get one side up on a stand and go to the other side and do the same. Think about it. I redesigned my original adapter which will bolt to the stand via a 1/2 inch bolt from the bottom. I had four steel adapters made for myself and Dale Beuning. They are made of cold rolled steel (finished as machined) and weigh 2.1lbs each, with Grade 8 mounting hardware. I elected not to black oxide them. Black oxiding the adapter is $40.00 per batch in the Hartford, CT area. $40.00 each or $10.00 each if you do four of them, etc.
Keep in mind that if whatever system you use to elevate your vehicle fails, you may fail with it. Do not rely on one system. ALWAYS provide a BACKUP. This is not overkill. Without a backup it could be. You just don't get a little gravity. Being older and wiser, I would never get under a car that was supported by jackstands alone. One backup idea that I found interesting was the person (forgot his name, let me know if you are reading this and I will add it) that used a ~10 inch diameter log cut to the proper length. In the near future, I plan on duplicating this idea out of a hollow, capped metal tree :). With the E36 this would also make an excellent fixed length jackstand. Use any of the above at your own risk.
Ron's Z3/E46 adapter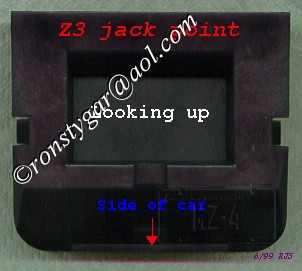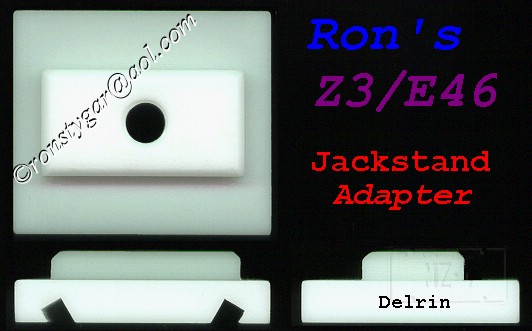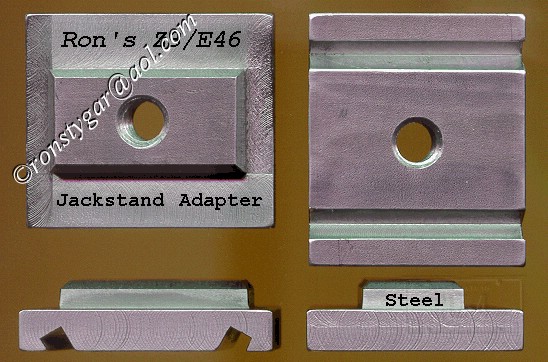 Ron's Z3/E46 jackstand adapter if you already have Ron's E36 jackstand adapters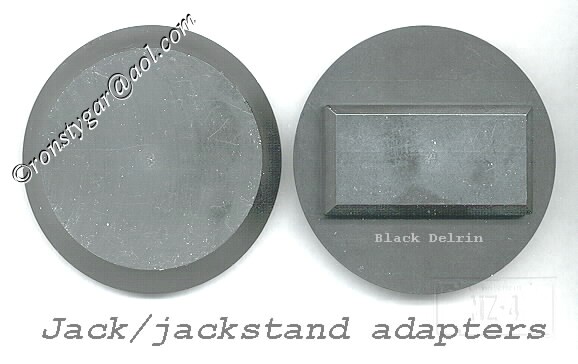 For more information on Delrin.
RonStygar_at_aol.com, FLI BMW-CT, FLY BMW-CT, BMWCCA 15924
http://www.unofficialbmw.com/ronstygar.html
Unofficial RS/SS bender/installer +
[Note: Ron is selling the original E36 adapters for $37.50 each with grade 8 mounting hardware plus shipping. These are black oxided.]
Unofficial Homepages: [Home] [E12] [E24] [E28] [E30] [E34] [E36] [Z3] [E39] [E46] [X5/E53] [ALL] [ Help ]