Google Search

Search (Google!!)
Search Amazon.com
Home
E12
E24
E28
E30
E34
E36
Z3
E39
E46
X5/E53
ALL
Ron Stygar
Carl Buckland
Dale Beuning
Forums
Help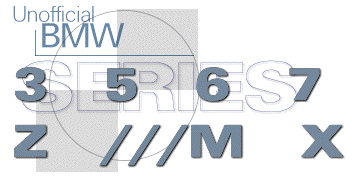 ---
---
From RonStygar_at_aol.com Mon Jan 12 21:58:53 1998
From: Ron Stygar <RonStygar_at_aol.com>
Date: Tue, 13 Jan 1998 00:58:21 EST
To: BMW-digest_at_mailgate.wizvax.net, 318ti-compact-list_at_lists.tvfcanada.com,
dale_at_unofficialbmw.com
Subject: Lincoln W93642 2 ton hydraulic kack

The Lincoln W93642 2 ton capacity hydraulic service jack relabled as a Lincoln US2000, is available at Pep Boys for $199.00. According to a Lincoln customer service representative, the labeling is the only difference.
---
Steve D's post:
The Lincoln sales rep was just here and I asked him the story about the $199.00 Pep Boys jack. Lincoln bought a tool company (Eagle) a few years back and sells an Eagle line of jacks, engine stands and cranes. The Lincoln-Eagle Series is a lower end line that is offered to tool distributors as well as retail houses. The straight Lincoln line was always kept within the automotive specialty distribution arena. The Lincoln 93642 comes with a 5 year warranty and has a stronger frame than the 2 ton Eagle series unit, I believe a W96340 (3yr warranty). The $199.00 price is excellent as WD's pay around $170 for these (at the 30 pallet stock order level). SD
---
My response e-mailed to Steve D':
I was told (incorrectly) from two different Lincoln customer service reps that the Pep Boy Lincoln US2000 was identical to the Lincoln W93642. I finally got to their jack expert. He said that they share the identical power unit (hydraulics). The warranty and side rails are as you stated. The US2000 also has a two piece handle. He said they are both excellent units. Their data sheet on this unit states that it will last at least four times longer than imports, whatever that means.
---
Today, I received my A & I catalog (800-260-2647)(e-mail:aisupply_at_mtco.com) recommended by a fellow digester. On page 91 is the Lincoln W93642 for $288.00. (retail -30%) with free shipping.

RonStygar_at_aol.com FLY BMW
http://www.unofficialbmw.com/ronstygar.html
---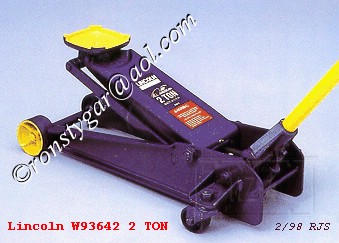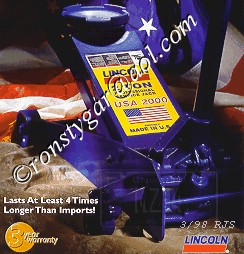 Unofficial Homepages: [Home] [E12] [E24] [E28] [E30] [E34] [E36] [Z3] [E39] [E46] [X5/E53] [ALL] [ Help ]