Home
E12
E24
E28
E30
E34
E36
Z3
E39
E46
X5/E53
ALL
Ron Stygar
Carl Buckland
Dale Beuning
Forums
Help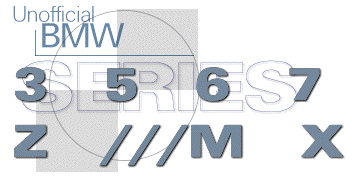 ---
Date: Thu, 1 Apr 1999 20:04:39 -0500
From: "Ben Liaw" <ben_at_powersolution.com>
Subject: [E36M3] Haweka Fender Roller

just got the loaner fender lip roller from tire rack today...it's manufactured by a company called haweka. funny name, but the sucker is NICE! a very professional unit, very easy to use. sure, use a baseball bat, people say. i was not really comfortable trusting myself with the bat method.
it comes with a heat gun (to soften the edge of the paint) as well an instructional video. it's so easy to use i flatten the fender of the 332ti so now the 17x8 ET40 rims with 235/40R17 tires no longer rub when i stomp on the gas in 1st gear. just tire smoking, tire squeeling fun now. i may try some 245/40R17s next...
tire rack takes a $750 deposit on your credit card and refunds the full amount when you return it. you are only responsible for shipping both ways.
bl
---
ben liaw
powersolution.com

Unofficial Homepages: [Home] [E12] [E24] [E28] [E30] [E34] [E36] [Z3] [E39] [E46] [X5/E53] [ALL] [ Help ]