Google Search

Search (Google!!)
Search Amazon.com
Home
E12
E24
E28
E30
E34
E36
Z3
E39
E46
X5/E53
ALL
Ron Stygar
Carl Buckland
Dale Beuning
Forums
Help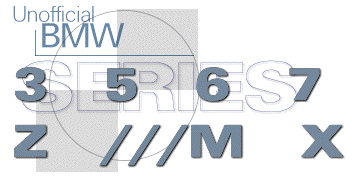 ---
---
From digest.v6.n331 Fri Mar 7 17:58:30 1997
From: Mpotheau_at_aol.com
Date: Fri, 7 Mar 1997 13:20:29 -0500 (EST)
Subject: <Misc>

Ok, another resource,
NEW PIG NEW PIG NEW PIG NEW PIG No, this cannot be used to make Spam. These guys are a source of mess containment things. "Your partner in solving leak & spill problems" (Their quote).
They have mats, loose absorbent, booms for water, skimming pads, static dispersants, spill kits, spill decks (for storing drums), waste drum non splash funnels, oil recovery kits, absorbent pads and so on and so on. Their prices are reasonable and they offer many products which are very hard to find. The prices are really cost effective for both businesses and individuals. They have a loose absorbent that weighs less than clay (22# vs 50#) which will absorb 8 gallons of spill.
NEW PIG NEW PIG
can be reached at :1 800 621 PIGS (for those with rotary phones- 1 800 621 7447)
One Park Ave, Tipton, Pa 16684.
Obviously, I don't have anything to do with this company or else I would put it subtley in my signature. This information is passed on simply because I do give a damn about the environment.
Michel Potheau BMWCCA #0000002
mpotheau_at_aol.com
Unofficial Homepages: [Home] [E12] [E24] [E28] [E30] [E34] [E36] [Z3] [E39] [E46] [X5/E53] [ALL] [ Help ]