Google Search

Search (Google!!)
Search Amazon.com
Home
E12
E24
E28
E30
E34
E36
Z3
E39
E46
X5/E53
ALL
Ron Stygar
Carl Buckland
Dale Beuning
Forums
Help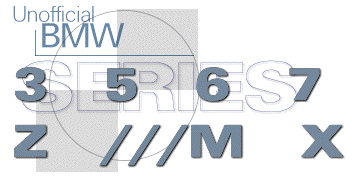 ---
---
From digest.v7.n522 Fri Oct 31 21:39:30 1997
From: "Gonzales, Sylvia " <GONZALS_at_sce.com>
Date: Fri, 31 Oct 1997 13:09:29 -0800
Subject: Small claims for damages

Hi gang! After 1 year off Digest, I'm back...
Michael Escher wrote:
> Does anyone have experience with a situation like this? How do I go about
> getting him to pay for the repairs?
Mike, I had an immaculate 74 2002...was hit by a hit-and-run driver. (I chased him..another story)
guy had no insurance (BTW I'm in LA, CA) I sued small claims for $2500 (car was worth more, but I had no papers & only liability-my mistake)...
anyways, Owner of vehicle claimed no money was retired..etc., his nephew was the driver (disappeared)..Owner claimed he didnt get permission, boy, did he find out when I took him in front of The Judge. No excuse, owner of vehicle is liable. I had pictures, some receipts, I dont remember if that was the maximum or the max is 3K.
But I won. (go to any court they have instructions how to sue in small claims court). Thats the easy part, the other guy is guilty right away-if he has no insurance. What dismayed me is the State at that time doesnt do anything about it. anyways...through help from a Paralegal friend, I found out, the owner of vehicle owned a home. (City Records) So if you win, its up to you to get the money. We filed a lien against his property (he was notified also)...it was about 1 year and he came crying..I think he was applying for money, or going to sell his house, or something, but all the sudden, he was calling me wanting to make a deal. Well I was going to make a deal before, but after all this effort, I said, ALL or NOTHING. I got all. closed deal. Good Luck
Sylvia (BTW, geez, from Zymol to Hooters, what has the Digest gone too???)
'92 318i Black/Black as Coal
1QTnBMW
107,000 and in need of a trans BAD...
Unofficial Homepages: [Home] [E12] [E24] [E28] [E30] [E34] [E36] [Z3] [E39] [E46] [X5/E53] [ALL] [ Help ]