Home
E12
E24
E28
E30
E34
E36
Z3
E39
E46
X5/E53
ALL
Ron Stygar
Carl Buckland
Dale Beuning
Forums
Help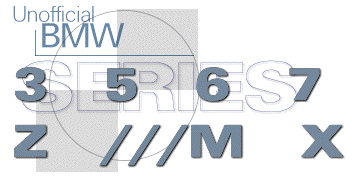 ---
---
From digest.v5.n35 Fri Jul 26 16:33:25 1996
From: GFOConnor_at_aol.com
Date: Fri, 26 Jul 1996 17:03:20 -0400
Subject: Re: Location of Gov't Recall Notices

"AddysDaddy" (and your real name is...?) writes:
< I understand there is a web site put out by the Federal Gov't which contains
all the recall notices (by manufacturer) for every vehicle. If anyone knows of this site or something very similar, please post the web site to the Digest. >
I saved a blurb from a 1/15/96 post by Philip E. Clark (Tazz_at_aol.com) :
< All recalls on all cars sold in the US and some in Canada.
http://www.autosite.com:80/library/nhtsa/recalls/reclmenu.htm >
Gerry O'Connor
Manhattan Beach, CA
'83 633 CSi
'72 2002 tii
BMW CCA / NMA / SAE
Unofficial Homepages: [Home] [E12] [E24] [E28] [E30] [E34] [E36] [Z3] [E39] [E46] [X5/E53] [ALL] [ Help ]