Google Search

Search (Google!!)
Search Amazon.com
Home
E12
E24
E28
E30
E34
E36
Z3
E39
E46
X5/E53
ALL
Ron Stygar
Carl Buckland
Dale Beuning
Forums
Help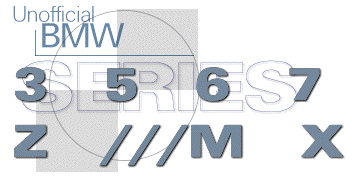 ---
---
From digest.v7.n532 Mon Nov 3 18:08:30 1997
From: "James Muskopf" <jmuskopf_at_vt.edu>
Date: Mon, 3 Nov 1997 13:34:37 -0500
Subject: <WOB> Outlook Express users READ THIS

You need to turn off the HTML and MIME formatting for your digest posts. There are way too many people sending their mail with all of the HMTL junk appended. Here is the easiest way to turn it off for ALL of your sent mail to ANYONE. Most poeple don't use Outlook Express or even Microsoft mail programs. Do it now:
---
Under the Tools menu in the main Outlook Express window, select Options. In the Send tab at the top click the Plain Text radio button. Then click the Settings button just to the right. In the Message Format box, click the MIME radio button. Under the "Encode Text Using:" menu select None. That way your e-mail will be nothing but text. Most folks can't read the HTML (Rich Text) mail that Microshaft Outlook Express likes to send.
---
If you have any other questions, just mail me.
James Muskopf
1975 530i/3.4L Motronic
jmuskopf_at_vt.edu
Unofficial Homepages: [Home] [E12] [E24] [E28] [E30] [E34] [E36] [Z3] [E39] [E46] [X5/E53] [ALL] [ Help ]