Home
E12
E24
E28
E30
E34
E36
Z3
E39
E46
X5/E53
ALL
Ron Stygar
Carl Buckland
Dale Beuning
Forums
Help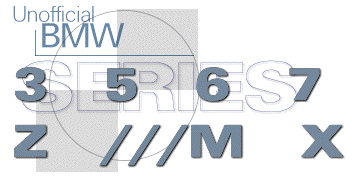 ---
---
From digest.v6.n789 Thu Jun 19 19:28:21 1997
From: RFKoby_at_aol.com
Date: Thu, 19 Jun 1997 14:24:15 -0400 (EDT)
Subject: Trailer Hitches for BMW

For those who were at the Putnam Club race this weekend. Several inquired about a receiver type hitch for an E36 M3 to tow a small race trailer for race tires, tools, tent, luggage, gas, etc....
The manufacture is:
Da'Lan Hitch
68 Walker Road
Shirley, Massachusetts 01464
1-800-325-2613
508-425-9585
508-425-9464 fax
You can buy directly from them. Call them and ask for Denise. I told her that BMW CCA people might be calling - might get a discount......
I have their application guide. E-mail me and I can fax a copy to you. I have an their hitches on the following cars: 89' 325iX, 95' 319ti, and 95' M3.
Bob K. 95' M3
Unofficial Homepages: [Home] [E12] [E24] [E28] [E30] [E34] [E36] [Z3] [E39] [E46] [X5/E53] [ALL] [ Help ]