Google Search

Search (Google!!)
Search Amazon.com
Home
E12
E24
E28
E30
E34
E36
Z3
E39
E46
X5/E53
ALL
Ron Stygar
Carl Buckland
Dale Beuning
Forums
Help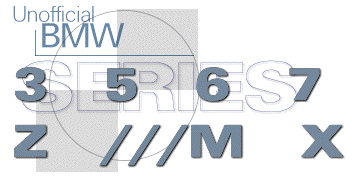 ---
---
From digest.v7.n18 Tue Jul 29 09:51:33 1997
From: "Daniel Turner" <drturner_at_hotmail.com>
Date: Tue, 29 Jul 1997 05:44:13 PDT
Subject: German rubber

ILESQ_at_aol.com wrote:
"if only the Germans could do rubber as well as they do metal!"
I was told that the Germans are required by law to use biodegradable rubber parts for obvious reasons. It wouldn't surprise me if there were some truth to this as I'm sure that all automakers are familiar with the various types of non-biodegradable materials that are available. I've seen Honda cv joint boots outlast the Honda cv joint--I think they use neoprene or something--however, all of the European hoses and boots on the cars I've had crack up and fall apart. I've also seen ancient Nissans in junk yards with pristene flexible tubing--which I've taken off and put on my European cars.
---
Get Your Private, Free Email_at_http://www.hotmail.com

Unofficial Homepages: [Home] [E12] [E24] [E28] [E30] [E34] [E36] [Z3] [E39] [E46] [X5/E53] [ALL] [ Help ]