Home
E12
E24
E28
E30
E34
E36
Z3
E39
E46
X5/E53
ALL
Ron Stygar
Carl Buckland
Dale Beuning
Forums
Help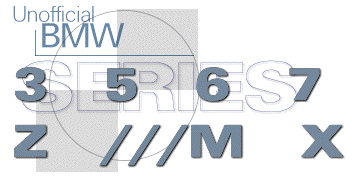 ---
---
From digest.v7.n223 Fri Sep 5 07:47:26 1997
From: Olav Berthold <berthold_at_mail.ifw.uni-hannover.de>
Date: Fri, 5 Sep 1997 14:26:56 +-200
Subject: <ALL> German car magazines now are online !

Fellow enthusiasts,
I have taken from this Digest, that (despite of the German language) = some of you are reading German car magazines like "Auto, Motor und = Sport" (AMS).
You might catch some of the contents of the car mag now from the WWW. = Visit:
http://www.auto-motor-und-sport-online.de
A general overview over German car magazine is given at: http://www.motor-presse-online.de
Also interesting might be:
"Mot" (similar to AMS):
http://www.mot-online.de
"Sport Auto" (like it says: Sports Cars): http://www.sport-auto-online.de
and "Motor Klassik" (Classic Cars):
http://www.motor-klassik-online.de
These are the major ones, but there are still a few more. Sorry to say = that these pages are probably only available in German.
I hope that this was interesting for at least some of you.
Olav Berthold
(Hannover, Germany)
Unofficial Homepages: [Home] [E12] [E24] [E28] [E30] [E34] [E36] [Z3] [E39] [E46] [X5/E53] [ALL] [ Help ]