Google Search

Search (Google!!)
Search Amazon.com
Home
E12
E24
E28
E30
E34
E36
Z3
E39
E46
X5/E53
ALL
Ron Stygar
Carl Buckland
Dale Beuning
Forums
Help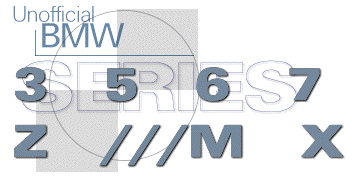 ---
---
From digest.v7.n16 Tue Jul 29 04:43:48 1997
From: Chris Papademetrious <chrispy_at_postoffice.ptd.net>
Date: Mon, 28 Jul 1997 19:51:59 -0400
Subject: BMW extended warranties

>From: RLSottile_at_aol.com
>Date: Mon, 28 Jul 1997 03:14:01 -0400 (EDT)
>Subject:
>
>Call me dumb, but I was told that GENUINE BMW extended warranties (with
>BMW's name on them) are no longer available, just aftermarket CR*P. Anybody
>heard any different, I'd like to get a BMW extended myself.
Randy,
This information came to me directly from my dealer. If you'd like to get in touch with them, feel free:
http://www.ottosbmw.com
I was quoted around $2000 for an extension to 125,000 miles/6 years or 100,000 miles/7 years. I'm going for the high mileage one, given my tremendously long commute.
Good luck!
>Randy
>RLSottile_at_aol.com
>BMWCCA member
Unofficial Homepages: [Home] [E12] [E24] [E28] [E30] [E34] [E36] [Z3] [E39] [E46] [X5/E53] [ALL] [ Help ]