Google Search

Search (Google!!)
Search Amazon.com
Home
E12
E24
E28
E30
E34
E36
Z3
E39
E46
X5/E53
ALL
Ron Stygar
Carl Buckland
Dale Beuning
Forums
Help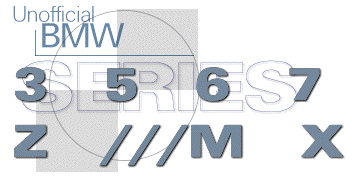 ---
---
From digest.v6.n900 Sun Jul 20 20:09:24 1997
From: NewtMan_at_aol.com
Date: Sat, 19 Jul 1997 16:58:08 -0400 (EDT)
Subject: RE: Euro delivery [Quaint place to stay in Munich]

>>>From: "Gwynne W. Spencer" <gwynnes_at_peganet.com>
Date: Fri, 18 Jul 1997 20:07:52 -0400 (EDT) Subject: Euro delivery
Could anyone suggest a hotel to stay at in Munich while picking up a Euro delivery BMW - preferably reasonable price (or as reasonable as can be expected for that part of the world)
Gwynne Spencer '94 530IA - soon to be replaced with '97 540IA<<<
Gwynne:
If you like real classic down to earth Hotel/Pensions, I've stayed many times at a terrific little place in the center of Munich, it's called the Amsiegeftor Hotel. A nice young woman named Michelle runs the place. You go up an old wooden elevator to the third floor, the 5 or 6 rooms have little "washrooms" consisting of just a sink and vanity mirror, no toilet. The 3 spotless bathrooms with showers are only a few yards away in the quiet center hall. The bedrooms are old fashioned, plain, with down pillows and are real clean. The giant old double hung windows open up to a view of an old school and the arch on Leopold Str. Michelle lives right upstairs and really appreciates quiet and considerate guests. The dining room is up the wooden stairway and is small with old world German charm. Michelle makes a nice little traditional breakfast very early in the morning. The rate is $50 or $60 per night, maybe slightly more in high season. Another nice thing about Amsiegeftor, you almost always can get a parking spot right in front -- an EXTREME rarity in the center of Munich. BMW headquarters is only mile or two away off the FranfurterRing. She's moderately fluent in english and takes American Express, Eurocard or cash.
Call ahead if you can! ...
Amsiegeftor Hotel
Acadamie Street #5 [Just off LeopoldStrasse near the giant arch] Munich, Germany
Phone [from US] is (011) 49 89 39 9551
Remember, this is NOT a full service hotel. It's just a pleasant place to sleep, and wake up, nothing more, nothing less. If you stay there, tell Michelle I said hello. Enjoy Bavaria!
Tom Newton
1997 M3 Estoril Blue/Mulberry, 5 speed
---
Options: Lux pkg, Harmon, htd seats, moon roof, CD changer Aftermarket: RD Strut Brace, BMP gauge cluster, clear lenses Photographs of my car: http://home.earthlink.net/~newtman/
---
BMWCCA # 111050, NY Chapter

Unofficial Homepages: [Home] [E12] [E24] [E28] [E30] [E34] [E36] [Z3] [E39] [E46] [X5/E53] [ALL] [ Help ]