Home
E12
E24
E28
E30
E34
E36
Z3
E39
E46
X5/E53
ALL
Ron Stygar
Carl Buckland
Dale Beuning
Forums
Help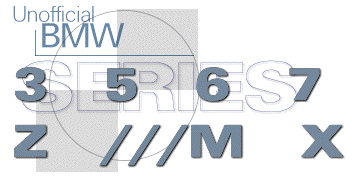 ---
---
From digest.v7.n1062 Mon Feb 2 21:16:33 1998
From: ingraham_at_ssl.berkeley.edu (Curtis A. Ingraham)
Date: Mon, 2 Feb 1998 14:09:34 -0800
Subject: <OT> Calif Smog Cert Story

Scroll down now if you're bored by California smog certificate trivia.
My annual registration renewal with the dreaded words SMOG CERT REQUIRED arrived in November (due in February). After S.B. 42 passed in December, I wrote "Exempt from smog cert. per S.B. 42" on the renewal notice and sent it in. Late in December I got a stern notice from the DMV acknowledging my renewal and directing me to get a smog certificate.
I waited until S.B. 42 took effect in January, then returned the notice with the same affectionate personalization. My validated registration arrived last week.
"We're from the guvment, and we're here to help you."
Curt Ingraham
'72 2002tii, exempt but clean
Oakland, California
Unofficial Homepages: [Home] [E12] [E24] [E28] [E30] [E34] [E36] [Z3] [E39] [E46] [X5/E53] [ALL] [ Help ]