Google Search

Search (Google!!)
Search Amazon.com
Home
E12
E24
E28
E30
E34
E36
Z3
E39
E46
X5/E53
ALL
Ron Stygar
Carl Buckland
Dale Beuning
Forums
Help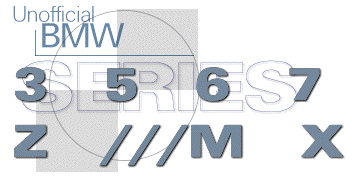 ---
---
From RonStygar_at_aol.com Thu Jul 3 01:34:24 1997
From: RonStygar_at_aol.com
Date: Thu, 3 Jul 1997 04:33:52 -0400 (EDT)
To: BMW-digest_at_mailgate.wizvax.net
cc: jfiresto_at_awi-bremerhaven.de, dale_at_unofficialbmw.com, Wjerri_at_aol.com
Subject: <All> Significance of the letters "BBS"

Years ago a young girl riding in the back seat of my ''79 320is asked the significance of the letters in the "BBS" decal I had affixed to the rear side window. At the time I had no idea. I recently sent an e-mail to there German web site. No response. Today, I connected to the English version of their web site, via Ben Liaw's links. Bingo.
Heinrich Baumgartner and Klaus Brand established a small manufacturing plant for plastic body parts in Schiltach. The initials of both founders and the city are the basis of the name "BBS".
Unofficial Homepages: [Home] [E12] [E24] [E28] [E30] [E34] [E36] [Z3] [E39] [E46] [X5/E53] [ALL] [ Help ]