Home
E12
E24
E28
E30
E34
E36
Z3
E39
E46
X5/E53
ALL
Ron Stygar
Carl Buckland
Dale Beuning
Forums
Help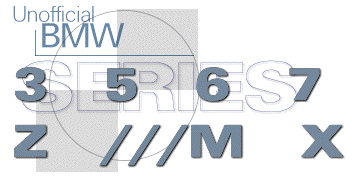 ---
---
From digest.v5.n563 Fri Nov 15 06:28:40 1996
From: Filippo Morelli <bilge_at_East.DELFIN.COM>
Date: Fri, 15 Nov 1996 01:00:39 -0500 (EST)
Subject: Leather treatment "trick" ala Connolly

Discovered this one by accident, and boy was I damn glad about it.
Connolly Hide Food is "the good stuff". It's got to be right? It smells like old cows and fish went together to die somewhere. But I digress...
On a sunny day, set your Connolly Hide Food jar on the blacktop and let it heat up. After it's warmed up, you'll notice the stuff has become very fluid. Now put on your leather. Any stiff leather will improve substantially. Connolly's will soak right in. It also helps if you leave the car outside so that the seats get some sunlight (and heats up).
Try it, you'll be surprised how much better this works on those damn stiff seat bolsters, not to mention HOW MUCH EASIER it is to apply. Sorry, had to do RODD-ism there...
Cheers,
Filippo
Unofficial Homepages: [Home] [E12] [E24] [E28] [E30] [E34] [E36] [Z3] [E39] [E46] [X5/E53] [ALL] [ Help ]