Google Search

Search (Google!!)
Search Amazon.com
Home
E12
E24
E28
E30
E34
E36
Z3
E39
E46
X5/E53
ALL
Ron Stygar
Carl Buckland
Dale Beuning
Forums
Help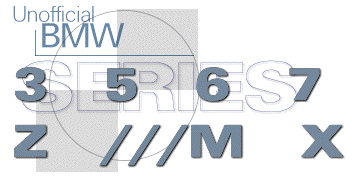 ---
---
From digest.v7.n601 Sun Nov 16 17:29:37 1997
From: "T VanAusdal" <thiroy_at_hotmail.com>
Date: Sun, 16 Nov 1997 11:10:14 PST
Subject: Radiator differences

The radiator is larger on AT cars because there is a heat exchanger built into the end tank for the ATF; manual gearboxes do not have a torque converter (converts it into freakin' heat, baby), and thus do not need the special endtank.
Basically the ATF enters through a hydraulic fitting, goes through a set of tubes in the end tank, and exits another hydr. fitting. You can bypass this with a small 'radiator' device they sell in some auto parts stores. It mounts separately and you route the ATF lines through this instead of, or complementary to, the radiator.
For big RVs and towing vehicles with ATs, it is essential to mount a separate automatic transmission cooler. The motor will appreciate the radiator's reduced load, too.
Thi V.
---
Get Your Private, Free Email_at_http://www.hotmail.com

Unofficial Homepages: [Home] [E12] [E24] [E28] [E30] [E34] [E36] [Z3] [E39] [E46] [X5/E53] [ALL] [ Help ]