Google Search

Search (Google!!)
Search Amazon.com
Home
E12
E24
E28
E30
E34
E36
Z3
E39
E46
X5/E53
ALL
Ron Stygar
Carl Buckland
Dale Beuning
Forums
Help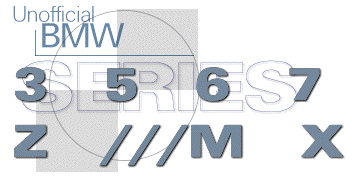 ---
---
From LMendonca at sja.ca Thu Sep 10 13:10:50 1998
Date: Thu, 10 Sep 1998 15:25:35 -0400
From: "Lib Mendon" <LMendonca at sja.ca>
To: bmw_at_mailgate.wizvax.net
Subject: BMW M42 Engine Profile Gasket Defect - Court Action Launched!!!

The Lemon Aid Guide, in the 1997 edition of their publication, described BMW owners as 'complacent', allowing a maker of average quality cars to get away with high service prices, and poor customer service. On September 8th. I filed the following claim in the Small Claims Court in Ottawa, Ontario. I won't attach any of the proofs, but if you are interested in more details I can provide them, because I am not complacent.
Liberio Mendona vs Elite Automobiles Inc. and BMW Canada
I am seeking damages, and costs, because I was sold a defective automobile, a BMW 318I (model E36), by Elite Automobiles, Inc., of Ottawa, and BMW Canada, of Whitby Ontario.
On August 19, 1993, I took possession of a car, VIN WBACA5317PFG07404. Proof #1 is the bill of sale. The car was equipped with a four cylinder, sixteen valve, 1.8-liter engine, designated the M42 engine by BMW. This engine was built with a defective gasket compound, which allowed engine coolant to be lost. Proof #2 is a Service bulletin published by BMW Canada, and distributed to dealerships less than two months after the sale, in October 1993. The bulletin warns of coolant loss from the "the front area of the cylinder head and upper timing case sealing surface due to a deteriorated rubber timing case profile gasket." Proof #3 is an open letter from Mike Miller, the Technical Editor for The Roundel, the monthly publication of the BMW Car Club of America, (BMW CCA). Mr. Miller deplores the poor response of BMW North America to "this admittedly defective part". "Do they not have a moral obligation to loyal BMW owners to make good on this admittedly defective part?" This letter was published in the July 1998 edition of The Roundel, in response to what is described in a preface to the letters section as being "swamped" with complaints from aggrieved owners. Proof #4 is the October 1996 column, by Jenny Morgan BMW CCA Service Advisor, published in The Roundel. In this edition of her regular Die Werkstatt column Ms. Morgan calls the M42 engine "your own personal little Chernobyl" in her description of the catastrophic coolant loss suffered by one of her clients. Proof #5 is a Frequently Asked Questions (FAQ) posting from the 'The Unofficial E36 Homepage', a Website published by BMW enthusiast Dale Beuning, (www.unofficialbmw.com/e36.html). The FAQ is found under the "engine" heading, and describes the problem as endemic to the 1991 through 1993 model years, explains the defect concisely, and again deplores BMW's poor response to owner complaints. Proof #6 is a printout from the National Highway Traffic Safety Agency (NHTSA) Website. Their Office of Defect Investigation maintains a record of consumer complaints concerning automobiles. As of July 17, 1998, 111 complaints were registered with NHTSA about the 1991, 1992, and 1993 E36 model with the M42 engine. Of these 32, (or 28.8%), are complaints about coolant loss due to gasket failure. There are no complaints about faulty gaskets listed in the 1990 or 1994 model year files. Proof #7 is a printout from a Website maintained by John G. Burns, a British BMW enthusiast, (www.unixnerd.demon.co.uk). Mr. Burns, in the section dealing with candid appraisals of BMW products, describes the M42 engine gasket as defective. Proof #8 is a collection of e-mail letters, taken from the BMW Digest, an electronic bulletin board operated by BMW owners, or addressed to me by aggrieved owners. Each owner describes their own gasket failure, and the consequences. The e-mail from Mr. Richard Walsh, of Florida, describes a far different outcome to his dispute. There are also letters published in The Roundel by victims of the gasket defect. Proof #9 is a series of e-mail letters from Ron Browne, an aggrieved BMW owner from Maryland. Mr. Browne wrote to the BMW Digest, The Roundel, and me, concerning his experience with the gasket failure, and how he resolved his dispute only after filing a Small Claims Court action.
My timing case profile gasket was found to be faulty on the 4th. of September, 1997. I had my car serviced regularly by the dealer. Elite Automobile had warned me in June 1997 that there was 'seepage' from the water pump, which was not a problem, but I should monitor coolant levels closely to catch any worsening of the 'seepage'. I was not warned about the possibility of catastrophic coolant loss while under way. Proof #10 is the service invoices for the car; indicating regular maintenance was performed, but containing no evidence of the gaskets being inspected, or a pressure test of the cooling system being performed. The coolant loss, while never significant, continued throughout the summer, requiring me to top up the radiator constantly. In anticipation of a long highway trip, necessitated by the funeral of a family friend, I brought the car to Duss Brothers Motors Ltd., an independent garage specializing in BMWs, on September 4th. 1997, and asked them to look at the 'seepage' from the water pump. Mr. Rudy Duss examined my car and reported that the water pump gasket was indeed leaking, but that the profile gasket had failed a simple pressure test of the coolant system. I remember him using the words 'leaking like a sieve'. He informed me that this was an expensive repair, and could cost up to $2,000.00, depending on the amount of damage to the surfaces the gasket was supposed to seal. I told him not to do the repair, because I could not afford such an expense at that time. Mr. Duss informed me that this was a common problem with the M42 engine, he had repaired dozens in 1997 alone, therefore Elite Automobiles might do the repair as a "goodwill gesture" towards a loyal customer. I was to leave the next day on the highway journey, so I accepted Mr. Duss's offer to tow the car to Elite Automobiles and talk to them on my behalf. Mr. Duss was certain that Elite Automobile would repair the faulty gasket, because I was the first owner, had all the warranty service and other maintenance performed by Elite, and there was such low mileage on the car. Proof #11 is a letter from Duss Brothers Motors Ltd. which details the dispute. I rented a vehicle from Discount Car and Truck Rentals. Proof #12 is the rental receipt from Discount for $523.71. I returned from the trip to discover that Elite Automobiles had repaired the defective profile gasket, and as their 'goodwill gesture' did not charge me for the parts required, which they listed as $180.00 retail price (far less wholesale cost to them of course.) Duss Brothers had also replaced the defective water pump gaskets. The repair was performed without any input, or agreement, from me, but was presented as a fait accompli upon my return. Proof #13 is the combined invoice from Duss Brothers and Elite Automobiles for $928.05
I was extremely disappointed that a well-maintained car should suffer such a serious malfunction so early in its lifespan so I wrote to BMW Canada, and Elite Automobiles about my concerns with product quality. Proof #14 is my correspondence with BMW Canada, and Elite Automobiles. BMW pointed out that the warranty time period had expired just a few weeks before the repair, and the car was also over the 80,000 kilometer limit as well, (there was approximately 92,000 kilometers on the odometer), therefore they were not obligated to do anything. They offered a credit towards future repairs out of "goodwill" only. Because the response to my complaint was so inadequate I began to research manufacturer liability with the Automobile Protection Association (APA) through the APA's annual publication Lemon-aid New and Used Car Guide. I learned that manufacturers, to disguise secret warranty programs, often use the term "goodwill gesture". I obtained the previously cited Service Bulletin through Phil Edmonston, author of the Lemon-aid Guide. Unfortunately further correspondence with BMW proved fruitless, as can be seen in Proof #13.
I attempted to arrange some mediation. Proof #15 is the letters I have written to the following: The Canadian Motor Vehicle Arbitration Plan, (CAMVAP). Their response: BMW chooses not to participate in CAMVAP. The Ontario Motor Vehicle Industry Council, (OMVIC). Their response: they have no jurisdiction in this matter. The Ontario Automobile Dealers Association, (OADA). There has been no response to date. The Ontario Ministry of Consumer and Commercial Relations, (MCCR). Their response: the matter is not within their purview. Transport Canada. Their response: the matter is not within their purview. Industry Canada. Their response: the matter is not within their purview. The Better Business Bureau, (BBB). Their response: BMW chooses not to participate in their arbitration program. They advised a Small Claims Court action to resolve the matter. Tony Cote, Action Line columnist for the Ottawa Citizen. No response to date. Maryanna Lewyckj, Action Line columnist for the Toronto Sun. Her response: she could not arrive at a satisfactory resolution of the dispute, and published a column detailing the dispute in the July 3rd edition of the Toronto Sun. She also advised me to file a claim in Small Claims Court. Charlie Greenwell, consumer reporter for CJOH TV. His response: a segment on the local news program was broadcast, explaining how technical service bulletins do not have to be disclosed to owners in Ontario, causing uninformed owners to miss out on repairs under warranty. David Honig, Ombudsman for the BMW CCA. He has had no success in mediating between Club members and BMW. Canadian Automobile Association. There has been no response. The Automobile Protection Association. They have noted the defect. Consumers Union. They also have taken note of the defect. Consumer Association of Canada. No response to date. Consumers for Auto Reliability and Safety. They have noted the defect, and advised a small claims court action. Clarence Ditlow, Center for Auto Safety. No response to date. I believe I have been earnest in seeking to resolve this dispute without recourse to the courts.
The dispute was not resolved, therefore I sent a Demand Letter by registered mail on July 27th, 1998. The final attachment is the demand letter, and the signed receipts.
Since there has been no response to my Demand Letter, and because of the failure of mediation, I wish to file this claim. In summary, BMW, and Elite Automobile, knew the engine was defective, as stated in the Service Bulletin. For four years, while the warranty was in effect, they did nothing to repair the defect, or prevent the engine from failing, as is indicated on the service invoices. When the engine failed they offered only a credit, and an unsolicited refund for parts, to mitigate my expenses and inconvenience. I wish to claim the following;

The original repair                     $928.05
The rental vehicle                      $523.71
The interest payable ( at  7% apr)        $101.62
Postage and registered mail             $250.00
Stationary/photocopies                  $300.00
BMW CCA membership fees         $  80.00
Service Bulletin retrieval              $  15.00
Time, and inconvenience          $2,000.00
TOTAL                            $4,198.38

Unofficial Homepages: [Home] [E12] [E24] [E28] [E30] [E34] [E36] [Z3] [E39] [E46] [X5/E53] [ALL] [ Help ]