Google Search

Search (Google!!)
Search Amazon.com
Home
E12
E24
E28
E30
E34
E36
Z3
E39
E46
X5/E53
ALL
Ron Stygar
Carl Buckland
Dale Beuning
Forums
Help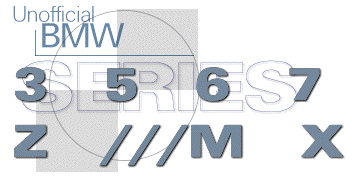 ---
---
From daniel_at_looker.com Thu Sep 24 07:12:53 1998
Date: Thu, 24 Sep 1998 07:18:42 -0700
From: Daniel Grambihler <daniel_at_looker.com>
To: dale_at_unofficialbmw.com
Subject: Re: Hoses

http://ferrari.extreme.com/message_archive/message6676.html
---
Re: Hoses

---
From owner-ferrari Fri Apr 11 11:49:37 1997
From: sapienza_at_umcc.umcc.umich.edu (Sam Sapienza)

Subject: Hoses
To: ricrain_at_airmail.net

Date: Fri, 11 Apr 1997 13:45:53 -0400 (EDT)
Cc: ferrari_at_SoftHome.net (Ferrari Mailing List)

I called Gates and found that NAPA stores carry the Gates Green Stripe
under private label of NAPA Gold Stripe. $33 for a 3 foot section.
I picked up the hose today and found that the specs are like normal hose:
SAE20R1, Class B1, Class C Neoprene Cover, 3/16 wall, 2 ply cord, Nitrile tube, 212F, oil compatible, 60psi working pressure. PN 632.

Nowhere does it say Gates, nor is there a green stripe, only a gold
stripe on the cover.

Does this sound like the right stuff?

---
Don't know about the specs, but the OEM Green Stripe has a nice Green Stripe
down the side along with their part number (24024 if I remember correctly).
'Sposed to be the best radiator hose around, according to more than one
source I deal with.


Ric Rainbolt

---
GATES
On the Gates website, www.gates.com, you can order a hose/belt catalog. It has a ton of good stuff in it and was here within 2 days, free.
GATES RETAILER
I don't know if NAPA is a national chain or just local, but all NAPA hoses are supplied by Gates and they can order by Gates PN, which you obtain with the above catalog.

COOLANT HOSE
Ric you gave me PN 24024, which I can't find in the catalog...but 24224 is 1.5 inch Green Stripe II Coolant Hose. Could this be the # you were referring to?

FUEL HOSE
Gates makes a fuel filler hose in 1.5" diameter. I think this is a low-cost alternative to FNA PN 114277 "SLEEVE", which Ric said was around $30. The Gates PN 23964 is $8.84/ft from NAPA. It looks like only 1 foot is needed.

HEATER HOSE
The Gates catalog also shows Green Stripe heater hose.
Sam Sapienza


---