Google Search

Search (Google!!)
Search Amazon.com
Home
E12
E24
E28
E30
E34
E36
Z3
E39
E46
X5/E53
ALL
Ron Stygar
Carl Buckland
Dale Beuning
Forums
Help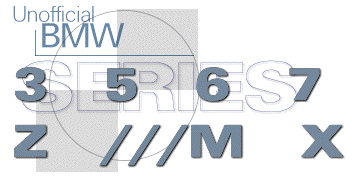 ---
From wongjas_at_hotmail.com Mon Oct 19 12:34:17 1998
From: "jas wong" <wongjas_at_hotmail.com>
To: dale_at_unofficialbmw.com
Subject: bodyshop problems in Fremont, CA
Date: Mon, 19 Oct 1998 12:35:22 PDT


I have a '95 325IS. I took my car to EMC (Exclusive Metal Craft) Bodyshop in Fremont, CA on August 10, 1998 to repair a door ding. Upon picking up the vehicle, I inspected the work. There was noticeable 'orange peel' surface finish on the repaired area. I vent my displeasure to the Vice President of the company. He states "bring the car back in 30-days and we will polish it off". I bring in the car after 30-days. EMC holds the car for 4-days and gives it back to me in the same 'orange peel' condition with no apparent work performed. I contact the vice president requesting a refund. He assures me, bring it in again and we will fix it. I bring it in a 3rd time, he says it looks bad, bring it in next week. I bring in the car the following week that morning and leave it at the shop. I phone EMC for vehicle status several hours later only to discover the Vice President is not there and my vehicle has been sitting out in the parking lot all day. The administrator says there's nothing I can do because the Vice President is not here, you better take your car back or it will sit out in the parking lot until the Vice president decides what to do. I state my case, she hold's her position.

I forsee complaints to the following:
B.A.R
Better Business Bureaus
Dept of Consumer Affairs
ValueStar and eventual small claims court. My message, consult the digest for referrals and recommendations.
Please post this.
JW
email:wongjas_at_hotmail.com
Unofficial Homepages: [Home] [E12] [E24] [E28] [E30] [E34] [E36] [Z3] [E39] [E46] [X5/E53] [ALL] [ Help ]