Google Search

Search (Google!!)
Search Amazon.com
Home
E12
E24
E28
E30
E34
E36
Z3
E39
E46
X5/E53
ALL
Ron Stygar
Carl Buckland
Dale Beuning
Forums
Help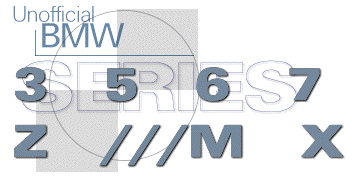 ---
---
From digest.v7.n661 Wed Nov 26 16:55:16 1997
From: "R. Patrick Kennedy" <rpk_dmk_at_execpc.com>
Date: Wed, 26 Nov 1997 11:57:12 -0600
Subject: Need a battery?

Gruppe: I wanted to share a very positive "new battery" experience with everyone that might be searching for a new battery. My '88 M3 had the infamous Interstate battery in it when I bought the car 6/96, so I don't know the age of the battery but it was beginning to die. After reading all I could on the Digest re batteries, I decided to blaze my own trail to Batteries Plus (a Wisconsin Corp., but retail stores in 27 states). Not only were they extremely helpful and knowledgeable, but they had replacement batteries for all Roundelmobile models made by Douglas Battery Corp., the maker of original BMW batteries! I paid $69.95 for 625 cold cranking amps + $9.95 to extend a 2 year warranty to a 6 year total replacement warranty. If you have a Batteries Plus in your area, seek them out!
A satisfied (battery) consumer,
Patrick Kennedy
(Not affiliated with Batteries Plus)
Waukesha, WI
Unofficial Homepages: [Home] [E12] [E24] [E28] [E30] [E34] [E36] [Z3] [E39] [E46] [X5/E53] [ALL] [ Help ]