Google Search

Search (Google!!)
Search Amazon.com
Home
E12
E24
E28
E30
E34
E36
Z3
E39
E46
X5/E53
ALL
Ron Stygar
Carl Buckland
Dale Beuning
Forums
Help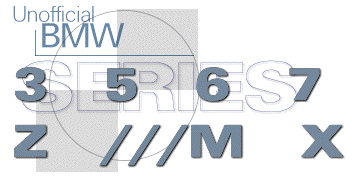 ---
From digest.v7.n58 Wed Aug 6 09:18:09 1997
From: "Steve D'Gerolamo" <steved3_at_idt.net>
Date: Wed, 06 Aug 1997 08:37:36 -0400
Subject: Flex Disks (Guibo's)


>From: jvalente <jvalente_at_tln.lib.mi.us>
>Date: Tue, 05 Aug 1997 19:45:48 -0400
>Subject: 633 FLEX JOINT
>
>I have a '82 633 that had a bad flex disc and mid-ship bearing on the
>drive shaft. The bearing mount had completely disintigrated leaving the
>shaft to flop about. I changed the bearing and the understandibly
>destroyed flex disc. Everything was great! But now a month later the
>flex disc is shreaded!

---
Make sure you use factory flex disks, either by Jurid or Gab. These should have the Shore # (rubber hardness) right on the disk. There was a large supply of bad flex disks awhile back that may have resulted in such premature failure. SD
Steve D'Gerolamo c/o The Ultimate Garage, Emerson, NJ Tel 201-262-0412 Email.... steved3_at_idt.net Web Site.... http://www.ultimategarage.com ***Visa/MasterCard/Discover now accepted***

Unofficial Homepages: [Home] [E12] [E24] [E28] [E30] [E34] [E36] [Z3] [E39] [E46] [X5/E53] [ALL] [ Help ]