Home
E12
E24
E28
E30
E34
E36
Z3
E39
E46
X5/E53
ALL
Ron Stygar
Carl Buckland
Dale Beuning
Forums
Help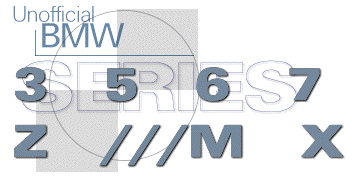 ---
---
From digest.v7.n174 Tue Aug 26 20:03:44 1997
From: Duane Collie <trapdnce_at_erols.com>
Date: Tue, 26 Aug 1997 18:24:50 -0400
Subject: Meguair's and ZYMOL : XXXXX

> if you car does have a layer of dirt on it, don't use this cloth...wash it.
> but if you use it daily (like i do) there is very little dirt on the
> car come waxing time...i don't even wash the car when i go to wax it...
> i just use the Meguair's clay bar and a bottle of Meguair's 'Final Inspection'
> prior to polishing and waxing.
> eric tangen
Eric & Mike <Gayle>,
Don't use Meguair's "Final Inspection" on a Zymol waxed car (I know Mike uses Zymol on his M3). It attacks the Zymol and causes it to haze. Zymol makes "Field Glauze" for that purpose, though its more expensive as it has real carnuba was in it.
Duane Collie
RM3DR1 <even gets ZYMOLed sometimes, but not often National Capital Chapter
Unofficial Homepages: [Home] [E12] [E24] [E28] [E30] [E34] [E36] [Z3] [E39] [E46] [X5/E53] [ALL] [ Help ]