Google Search

Search (Google!!)
Search Amazon.com
Home
E12
E24
E28
E30
E34
E36
Z3
E39
E46
X5/E53
ALL
Ron Stygar
Carl Buckland
Dale Beuning
Forums
Help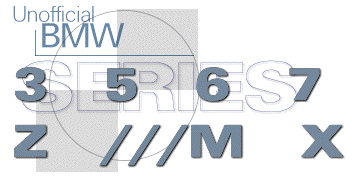 ---
---
From digest.v7.n32 Fri Aug 1 07:18:15 1997
From: Dear Abby <rpms_at_cyberramp.net>
Date: Thu, 31 Jul 1997 22:56:50 -0500
Subject: Re: Dents removed with Dry Ice

Howdy, all.
Okay, here's the poop. Although I have never tried this myself, it's only because I don't have a supply of dry ice. If anyone wants to correct my technique, that's welcome.
On a very hot summer day get the region of the dent heated up. Too hot to comfortably rest your hand. Now, take a piece of dry ice in your insulated-gloved hand, and work around the dent in a slow inward spiral. The thermal contraction of the metal around the dent will pull it out, sometimes to the original appearance. You may need to do this several times before success is achieved.
I have also heard of impressive results from a teaspoon firmly rubbed on the inside of the dent for a short eternity - if anyone has done a bas-relief in copper in High School art class, they know the technique. Rub, rub, rub....
Good luck!
Scott Ferguson
1980 Euro 635 CSi - tu
1985 535i
Unofficial Homepages: [Home] [E12] [E24] [E28] [E30] [E34] [E36] [Z3] [E39] [E46] [X5/E53] [ALL] [ Help ]