Google Search

Search (Google!!)
Search Amazon.com
Home
E12
E24
E28
E30
E34
E36
Z3
E39
E46
X5/E53
ALL
Ron Stygar
Carl Buckland
Dale Beuning
Forums
Help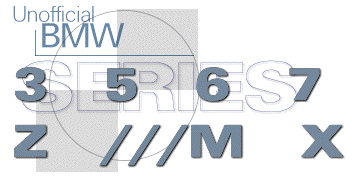 ---
From digest.v6.n902 Mon Jul 21 07:43:25 1997
From: Keith Wollenberg <MFreude_at_kkw.com>
Date: Sun, 20 Jul 1997 20:25:43 -0700
Subject: Re: Hotel In Munich


Gwynne Spencer asks about a hotel in Munich.

Gwynne:

When Kelly and I picked up our '95 M3 in Munich, we stayed at the oldest hotel in Munich, The Torbrau, which has been an Inn for 500 years.

Hotel Torbrau (w/ umlaut over the a = TorBroy approx phonetic) TalStrasse 41 80331 Munchen
Ph: 011 49 89 22 50 16
Fax: 011 49 89 22 50 19
Rates include breakfast (an excellent one, in fact)

It was recommended to us by Bob Murphy who had stayed there previously.

The pluses:
In the Altstadt (old city), near the Marienplatz and the pedestrian zone (Fussgangerzone), so lots of stuff nearby and very scenic;
Has off-street parking in their own lot to safely park your new baby;
Very near the S-Bahn (train) station so it is easily accessible by train from the airport. Take the S8, and get off at the Isartor stop, and the hotel is about 150' away (or 45meters <g>);
Reasonably priced (at least by german standards);
Walking distance to Deutsches Museum (very neat place w/ lots of old cars, boats, planes, bikes, ...), all of the old city and the Marienplatz;
Quaint and charming place w/ decent Italian Restaurant if you arrive starving at an odd hour (as we did).
The Minuses:
Neither close to the Niederlassung (dealership) where you pick up the car, nor to the BMW Factory & Museum. But, it is not hard to get to the Niederlassung by U-Bahn (subway), or to the museum. Just take the U3 to Scheidplatz and transfer to U2 and go to the Frankfurter Ring Station to get to the Niederlassung. To get to the BMW Museum, just take the U2 to Olympiazentrum.
Hope this helps, and wishing you 'Freude am Fahren mit BMW', Ihr egebener,
Keith Wollenberg
BMW CCA Golden Gate
BMW ACA Seattle
Unofficial Homepages: [Home] [E12] [E24] [E28] [E30] [E34] [E36] [Z3] [E39] [E46] [X5/E53] [ALL] [ Help ]