Home
E12
E24
E28
E30
E34
E36
Z3
E39
E46
X5/E53
ALL
Ron Stygar
Carl Buckland
Dale Beuning
Forums
Help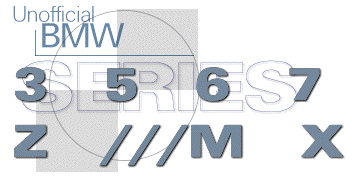 ---
---
From dale_at_unofficialbmw.com Wed Jul 28 00:24:49 1999
Wed, 28 Jul 1999 00:24:49 -0700
From: Dale Beuning <dale_at_unofficialbmw.com>
Wed, 28 Jul 1999 00:24:48 -0700 (PDT)
Subject: rotor break-in
To: e36m3_at_mailing-list.net
Date: Wed, 28 Jul 1999 00:24:48 -0700 (PDT)
Cc: dale_at_unofficialbmw.com ()

Saw a thread last week on breaking in new rotors.
According to the Pegasus Auto Racing information: "New rotors must be brought up to temperature in a prudent manner to burn off the contaminants in all new rotors. Condition of new rotors can be done with new or used pads."
I'm trying to get in at least 100 miles of street driving to heat-cycle new rotors before putting them to heavy use on the track.
Dale
--
---

                       |            Dale Beuning           |
                       |       email: dale_at_unofficialbmw.com     |

                       | web: http://www.unofficialbmw.com |
                        -----------------------------------

Unofficial Homepages: [Home] [E12] [E24] [E28] [E30] [E34] [E36] [Z3] [E39] [E46] [X5/E53] [ALL] [ Help ]