Google Search

Search (Google!!)
Search Amazon.com
Home
E12
E24
E28
E30
E34
E36
Z3
E39
E46
X5/E53
ALL
Ron Stygar
Carl Buckland
Dale Beuning
Forums
Help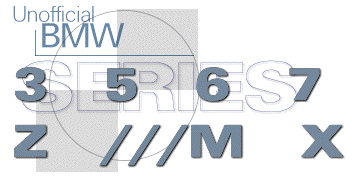 ---
From digest.v7.n1109 Tue Feb 10 18:58:18 1998
From: "Peter Plaia" <deltaflr_at_bellsouth.net>
Date: Tue, 10 Feb 1998 12:53:39 -0600
Subject: RE: Autoloc Alarms


I have to agree 100% with the poster regarding the inferiority of Autoloc products. I would like to add the following:
When I started up the car, the automatic window sealing mechanism would cycle.
The remotes are so cheap that my nephew's Fischer Price toy keys have a better looking alarm remote. The remote are also not "long range" in fact on several occasions they would not open the car from about 15 ft.
The "factory harness" is just that, but it looks like it is crimped onto the $12 alarm CPU wires by a Radio Shack newbie. I removed the crimping, soldered the wiring and covered it with heat shrink.
As you can probably gather, I removed the alarm and replaced it with a Factory unit. I didn't know I could get a factory alarm for $300 mailorder, when I bought Autoloc. Why pay $225, to save $75? I guess I was fooled by the advertising.
Any body want to buy an Autoloc? I cannot return it now that I modified the harness.
$50.
Peter Plaia
'97 M3
BMWCCA
SCCA
Unofficial Homepages: [Home] [E12] [E24] [E28] [E30] [E34] [E36] [Z3] [E39] [E46] [X5/E53] [ALL] [ Help ]