I just finally finished the limited edition e12 print I have been trying to get done for the past year.
The print features facts and historical notes about one of BMWs most eye pleasing models.
I hope you enjoy it as much as I enjoyed working on this project.



Limited edition of only 50

signed and numbered prints.

When these are gone, there won't be any more.





Size: 20"x30"





Price: just $39.99 ea

(price incudes

FREE Priority Mail shipping

in mailing tube in US and Canada) Please add $10 for shipping outside of US.

Send check or MO to:
Scott Sturdy
800 S. Hawthorne Rd.
Winston-Salem, NC 27103 USA
or
PAYPAL to my account: mvchrome@yahoo.com
(green line shown for non reproduction purposes only)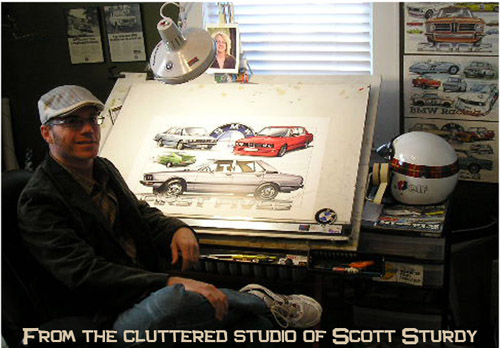 _________________
'SAVE EM FROM THE CRUSHER!"